Strong neodymium magnet - mini cylinder - round
Thanks to the magnetic force of 220 grams, the disc magnet also holds several A4 sheets of paper or, for example, a ballpoint pen on a metal surface, a magnetic board.
You can use the magnet in one of the following ways:
Stick the magnet firmly to the non-magnetic material - wooden board, wall, door, and then attach A4 advertising, paper and writing implements to the magnet.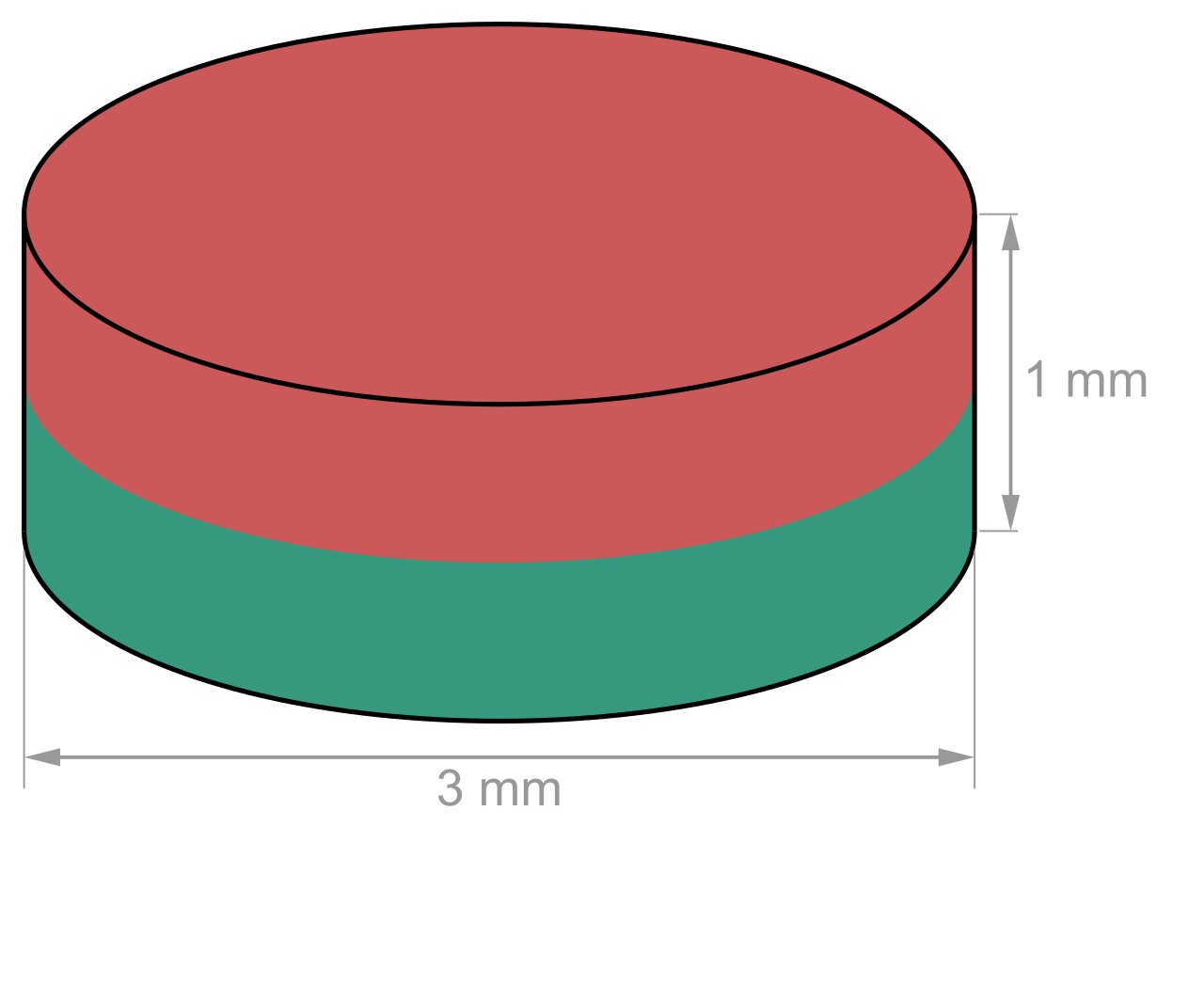 Tip: Use a self-adhesive metal tape or a self-adhesive counter plate as a counterpart to the magnet.
As standard we deliver all magnets with different sizes of the same polarization.