Now we're talking!

Serious levitation heights (up to 45mm) and a formidable load capability (up to 1 kg).

The LEVI 45 allows you to lift mid-sized objects and is a powerful ally in catching the attention of your audience.
usage : example as PDF for Download

Video 1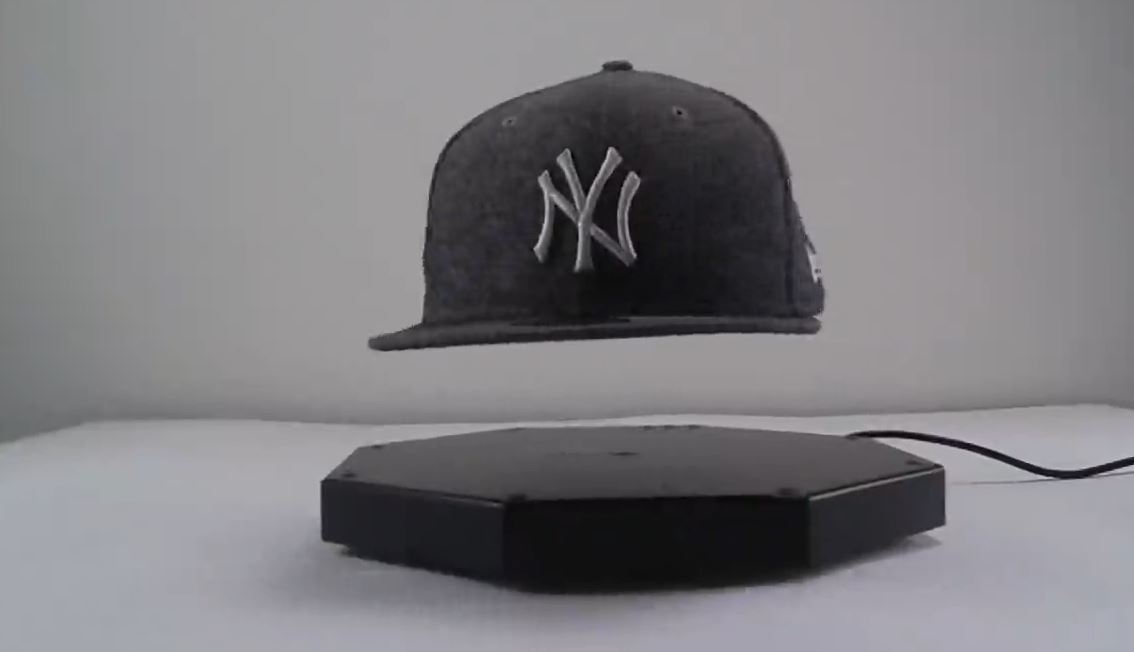 Levitating height up to 45mm
An unloaded disk levitates a 45mm. With a full 1000 gram load, the levitation height is at 20 mm.
For maximum visual effect, a load of 250 to 500 grams max is advised.
See table below for load vs levitation height.
| | |
| --- | --- |
| LOAD | LEVITATION HEIGHT |
| 0 gram | 45 mm |
| 100 gram | 40 mm |
| 250 gram | 31 mm |
| 500 gram | 27 mm |
| 1000 gram | 20 mm |